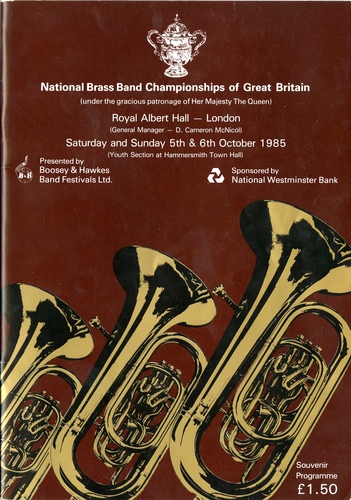 I was a young 15 year old boy, playing in a Fourth Section Band who had qualified in the North West Qualifying Contests at Preston. Having played in many veues (many moons ago), nothing even came close to compare with the experience of playing at the Royal Albert Hall. Nervous but exicted at the same time.
One thing that sticks in my memory even to this day is that even though there were thirty on stage, you could hardly hear the rest of the band, because the hall is massive...
To this day I have played at the RAH another two times (1987 and 2000) ... all times the same but that sense of pride, playing on that prestigeous stage is amazing.
Hopefully, another day will come to have the oppertunity to play there!!!
Support the Royal Albert Hall
Please support the Royal Albert Hall during the coronavirus crisis. Donate online, or text 70490 with the following:
10ALBERT to donate £10
20ALBERT to donate £20