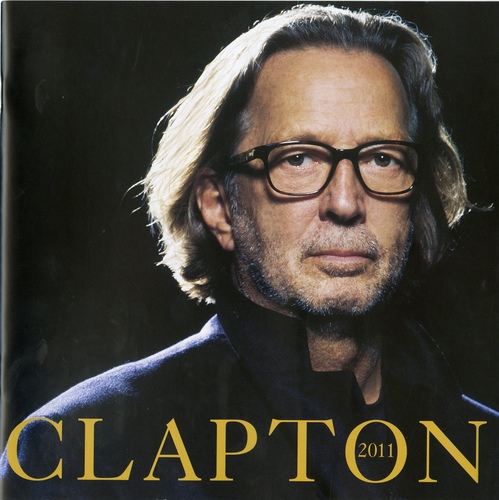 Born in the US in 1957, I became an Eric Clapton fan early on, listening to, loving , and identifying as much as possible with songs by the Yardbirds, Cream, Blind Faith, et. al.  I became 'hooked' on Clapton's guitar style, lyrics, phrasing, look, etc.  My soulmate kind of music that I have found has been inthreaded throughout my life, to date.  This includes through years of his various solo incarnations, bands, collaborations, and styles.  My friends have joked with me for years about my Eric Clapton collection of music, items, clothing, and my display of such as my 'EC Shrine' in any house I have lived in. I have seen Mr. Clapton in concert numerous times in the US,  however, had always dreamed, for decades, of attending a show at the Royal Albert Hall as a lifelong goal.  A 'bucket list' goal, if you will.  
In May 2011, I arrived in London, stayed in Kensington, and was totally unbelieving that I was finally going to see my favorite musician in the world, Eric Clapton, in his favorite place to perform in the world, the RAH!  I was traveling solo (US friend could not make it to the UK until 2 weeks later) had a ticket to a solo EC show and to a followup show a week later featuring Eric with none other than Steve Winwood! The day I arrived in the UK, I even had a ticket to see the reunited band, The Monkees, at RAH, too!  My first real rock n roll band experience; I loved them and had bought their vinyl records when they first emerged on the scene in the 1960s.
Unforgettable, lovely, awesome experiences: THREE RAH shows in 2 weeks!  The outstanding RAH exterior, interior, food, bars, acoustics, friendly people!!!!  I can easily conjure up and bask in those shining memories, which continue to provide me with many profound heartswells.  I LOVE the RAH!
Thank you, Royal Albert Hall and Eric Clapton. You have provided this US girl with enough smiles to last my lifetime!  
Until we meet again, Happy Birthday and continued best wishes!
Sincerely,
Julia Lamphere, 
Lincoln, Nebraska, USA
 
Support the Royal Albert Hall
Please support the Royal Albert Hall during the coronavirus crisis. Donate online, or text 70490 with the following:
10ALBERT to donate £10
20ALBERT to donate £20